Build the Digital Home to Your Business and See Visitors Arrive At Your Doorsteps
We build engaging websites that are designed to generate new business. Our web design and SEO team work hand-in-hand to balance the user experience and technical considerations to maximize performance and conversions across all devices.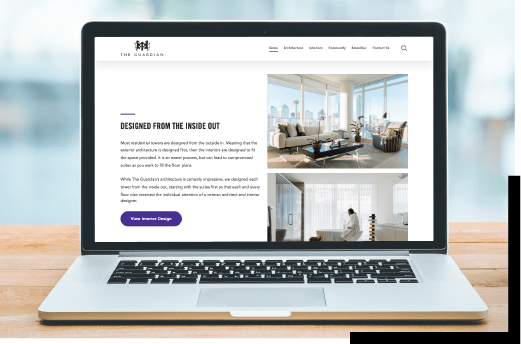 Your One-Stop-Shop for Website
Building (or rebuilding) your website is a big opportunity to improve your top performing digital asset. Our web development agency includes marketing experts and developers that can help you build a website that not only looks pleasing to the eye, but also drives traffic and converts leads.
A high-performing website is able to deliver your messages in an elegant and effective way that drives your prospects and customers to take the next step. Our team at Hook + Ladder are proud of our abilities in helping businesses design and build websites for our client partners that generate leads, are search engine optimized, and play a key role in their brands' customer journey.