We design customer acquisition funnels for B2B companies to generate sales opportunities predictably and profitably.
Our B2B lead generation system has proven to help companies hydrate their sales pipelines through a multi-channel marketing approach. With a robust analytics system, a proven scaling framework, and an effective CRM integration, H+L's B2B customer acquisition systems empower sales professionals by allowing them to focus on what they do best.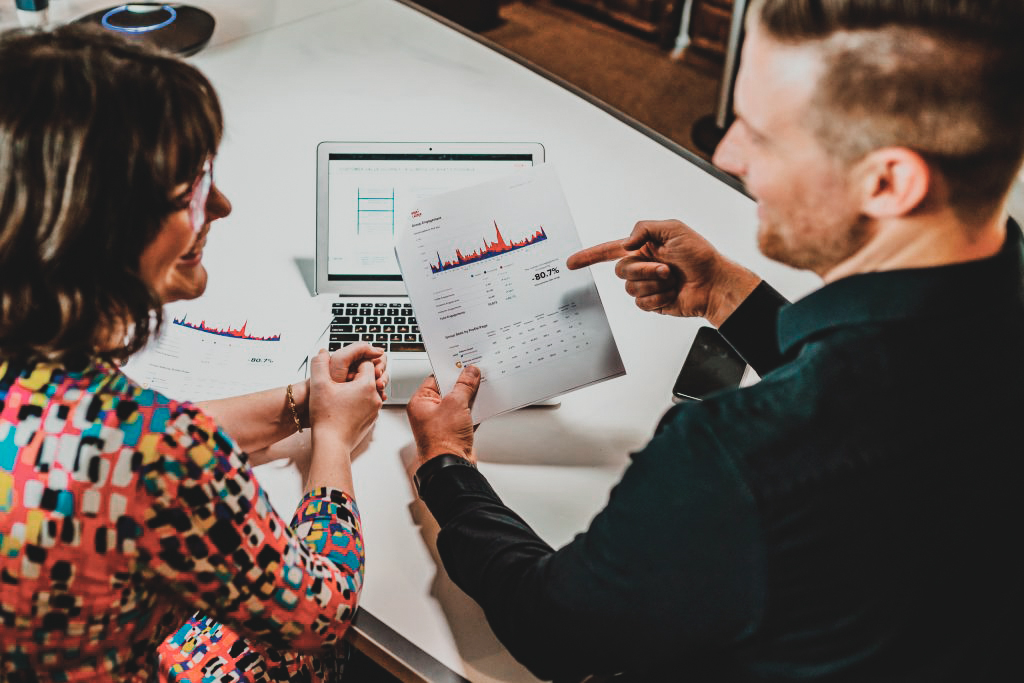 Delivering Results as a Service
Building a healthy sales pipeline is at the core of profitability and scalability for B2B organizations. To build these successful client acquisition systems, we work closely with our client partners to pair highly engaging content with the right channels to generate qualified leads and sales conversations.
Generating awareness and the first sales conversation is just the beginning. This is why our B2B Customer Acquisition systems always include lead nurturing, retargeting, and content marketing components to ensure our programs yield a maximum ROI.
Are you ready to create the ultimate acquisition funnel for your business?

CEO & Co-Founder, ZS2 Technologies
"I don't think we would be here today if it wasn't for Hook + Ladder."
"Not just ideas, not just concepts and solutions, but the ability to execute on them, with excellent communication from the team. Having that confidence that our project is being looked after on a daily basis really gave me the confidence to continue working with them."

Managing Director, East Winds Resort
"They're genuinely experts in their field, but they have this very kind and nurturing approach"
"We don't have to employ a team of 5 or 6 people to cover all of those areas. We can turn to Hook + Ladder and ask for help"
Frequently asked questions
What is your approach and philosophy to creating strong B2B lead generation systems?
At Hook+Ladder, we excel in taking a data-driven approach to B2B lead generation. We focus on understanding our clients' target audience, creating compelling content and calls-to-action, and leveraging various channels such as email, social media, and paid advertising to reach and engage potential leads.
Our goal is to reach high-quality leads, at the right moment, with content that will resonate and make them more likely to convert into business opportunities capable of driving business growth for our clients.
How does B2B lead generation work?
A robust B2B lead generation program includes several marketing tactics that work together to drive interest, trust, and business growth. During our 90-Day Growth Ramp at Hook + Ladder, we do a deep-dive into your ideal customer segment & customer value journey to build a digital marketing strategy that will drive high quality leads and nurture those leads to support your sales efforts.
What kind of reporting and analytics do you provide to clients to demonstrate the success of your lead generation efforts?
The kind of reporting and analytics we provide to clients depends on the specific B2B lead generation campaign type. We tailor our reporting and dashboards to the channels and tactics being used. Whether it's cold outreach, email, LinkedIn, downloads, ad campaigns, or even event marketing. Our reporting provides detailed insights into campaign performance, allowing our clients to track progress towards their goals and allows us to make informed decisions on how to optimize these campaigns at every stage of the customer value journey.
How do you ensure that leads you generate are of high-quality and good fit?
We work closely with our clients to determine the persona that is their ideal prospect. This includes understanding the value our clients' business provides to their target audience and crafting messaging that resonates with them.
We focus on closing the sales and marketing loop through effective communication and lead nurturing such that we can ensure success from our campaigns, in that the leads we generate are of high-quality and a good fit; which helps to ensure that leads are more likely to convert into customers
What does integration between Hook + Ladder and your client's sales team typically look like?
Close communication and collaboration with our clients' sales team is critical to ensure that our B2B lead generation efforts are aligned with their goals and strategies. This typically includes regular check-ins and feedback sessions to understand the impact of our marketing campaigns on the quality of leads being generated such that we can make adjustments as needed. We are driven by success, and the feedback from our clients' sales teams is crucial to understanding the performance of our lead generation strategies.
Can't find the answer you're looking for? leave us a message and we will reply as soon as possible.